Stuck in a Rut: 3 Ways to Mitigate Supply Chain Issues
The illustrations are shocking. Renderings of the coastal waters off what should be the busiest seaports in the world. Maritime maps crowded with hundreds, if not thousands, of colorful pinpoints. Each dot representing a cargo ship, almost certainly full of goods, sitting idle in an offshore purgatory. The images are a gut punch to global commerce and a stark visual reminder to all the untenable supply chain issues that have been plaguing industry for more than two years and have now been exacerbated by the Russian invasion of Ukraine, among other factors. And the problems are here to stay, at least for the foreseeable future.
While none of this supply chain disruption is good news by any means – and small businesses and consumers alike are continuing to get hit with more than their fair share due in large part to rampant inflation – there are relatively simple, hands-on ways to minimize the damages the broken supply chain might be wreaking on your business.
Keep the Lines of Communication Open
At this point, no business owner should be caught off guard by suppliers' inability to satisfy purchase orders. Demand is up in nearly every sector due to the expanding US economy. So is inflation. Supply chain challenges like disruptions in access to raw materials, delays in transportation and delivery, and slowdowns in production due to lack of labor are pervasive. And all can be anticipated to varying degrees.
Suppliers and other upstream partners generally know what bottlenecks to expect in the coming weeks, months, or even years. So, as a business owner, it is essential to talk with your suppliers and nurture deeper relationships with them. Build partnerships and rapport. Request vendors to give you significant heads-up to alert you to potential supply chain issues. By doing so, you likely provide yourself with substantially more time and options to address whatever shortage is coming down the pipe.
Diversify Your Supplier Network
Businesses that rely on a single source or region for parts or products are in greater danger of the negative impacts of supply chain issues. For instance, if all your widgets are manufactured in Shang Hai, but the East China Sea is gridlocked, those widgets aren't getting to you any time soon.
By diversifying your supplier network, by manufacturer and region, you increase the chances of supply chain management workarounds to travel bans, lockdowns, or other trade restrictions. You might also secure more competitive pricing in the process.
Invest in Technology
In the last two years, manufacturers in particular have dramatically increased their investment on digital supply chain technology including automation, computing, modeling, predictive analytics, and AI.
By forecasting potential risk, businesses can alter their supply chain management tactics accordingly and potentially thwart expected delays. Automation can also help reduce labor costs.
There are numerous next-level software technologies to choose from. The key is to find the one that best aligns with your unique Supply Chain Management needs.
The Alternative Board™ (TAB) helps business owners and leaders confidently see new opportunities and achieve their strategic goals. Learn more about joining a TAB Board of your business peers.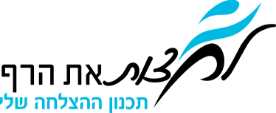 6/22
השנה זו השנה שלי - האומנם ??? שנת 2022 בעיצומה
מה איתך ? כמנהל , בעלי חברה, יתכן וכבר עברת מספר של אימונים וייעוצים.
האם אתה מוכן לקחת את העסק לצעד הבא?