BUSINESS GUIDANCE FOR STARTUPS THAT WANT TO BOOST THEIR BUSINESS
The business and management world is in a constant state of confrontational and challenging processes that can make companies, startups and self- employed business people feel stressed, anxious or burnt-out and even that they are paying a heavy price in their personal and professional lives.
When you launch a new business, you feel daring and confident in your professional abilities. Then when the results are slow in coming, that confidence is eroded until you even start questioning your professionalism.
At this stage, revenues decline as expenses mount, and many businesses shut down. In addition to fierce competition in every sector, easily available information and globalization have made the business environment more demanding than ever before. Most managers and organizations are tackling the question of how to survive.
THE MOST SOPHISTICATED WAY TO SUCCEED IN BUSINESS IS SIMPLICITy
Success is no accident. It is planned, and planned well. Businesses stagnate for one reason, and it's sad that it's so simple: the lack of proper management and guidance. That's all.
BEHIND EVERY SUCCESSFUL INITIATIVE STANDS EXCEPTIONAL BUSINESS GUIDANCE. ALWAYS
This is the only way to grow, and is the reason that we are here. Whether you are independent or manage an established or nascent company, our mission is to move you forward via wise planning, drafting a vision, building a path, setting goals (not only realistic ones – but also what you really want) and putting everything into practice.
The code of ethics for accelerating and growing companies, businesses and startups
Our vision is to create a strong sociaty, quality education, and the growth of all ofits citizens. The key to this is in the economy and is based in the SMBs: startups, growing companies and small businesses.
Our believe is creating businesses that are "practical"
Excellence – a value that Xcelerate success, through doing, couese correction and getting out of the comfort zone
Power – Human capital and its development as a key to personal and business success. The growth of every businessman, manager to the last employee, fulfillment of dreams and realization of potential
Collaboration – Creating intra-organizational collaboration and between businesses, means, creating coordinated actions to achieve common interests thus, the whole is greater than the sum of its parts. A value for organizations are efficiently and effectively, enjoyment, quality communication, networking and ultimately, the customer benefits too.
Enjoy – We started a business because we love what we do, fun, motivation, inspiration and motivation makes a better company.
Creativity – finding solutions to every challenge
Professionalism – Success is planned. Our methods prove themselves and create results. It is important for us to maintain high and international standards.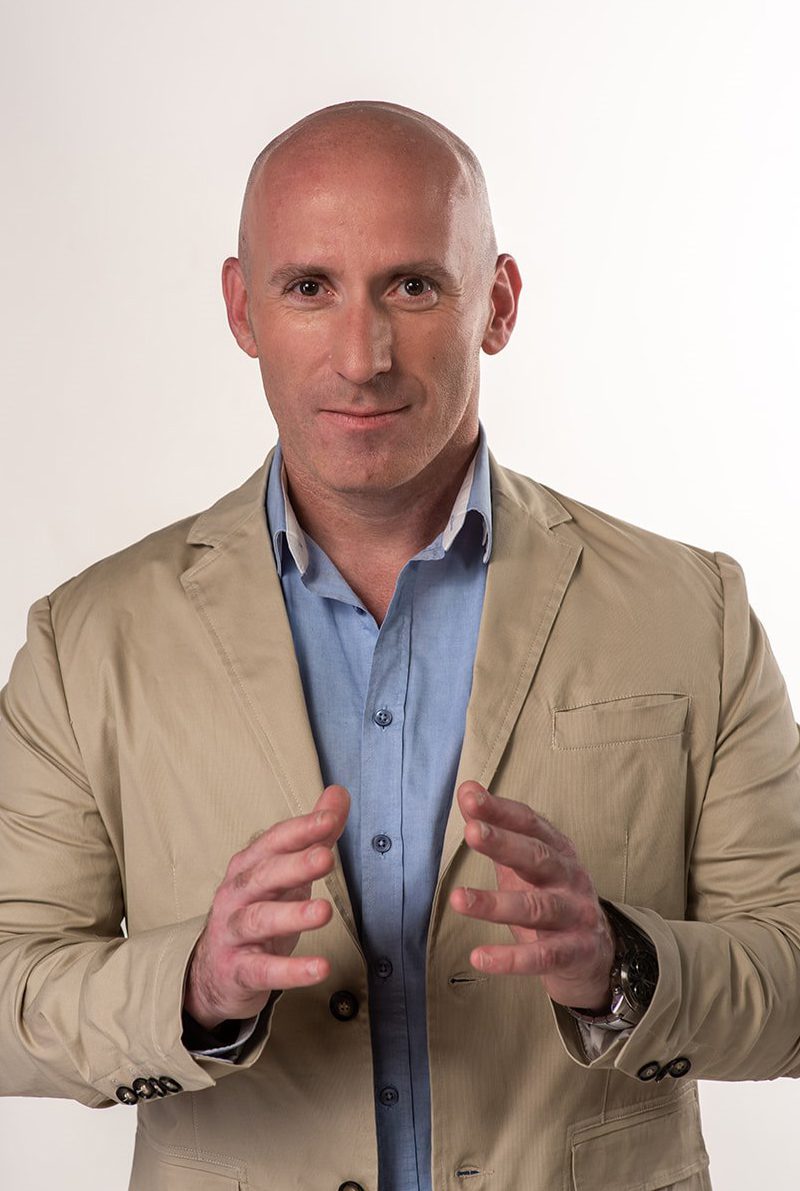 Nir Makovsky – Exelerator
Every day I coach people and businesses toward success and excellence.
I have extensive experience in managing huge projects in successful startups, and guiding projects, businesses and entrepreneurs to great successes and amazing profits.
Simplicity and planning are the main components in this method, combined with personal guidance. I know how to draw the leader out of people, and to empower and strengthen them all along the way, by forming a personal connection with every client. I am here to give you the quiet and the freedom of movement to realize your dream.
Nir and me have cooperated on a few levels: I participated at 2 workshops under the excellent leadership of Nir and Alex Petrasec. In this process, Nir encouraged me to step out of my comfort zone and raise the bar for success. We collaborate in helping startup entrepreneurs plan their success. This collaboration has also become public when I hosted Nir several times on my radio show, in which he provided useful and valuable tools for planning and for bootstarping startups. Nir is also a top networker, helping and connecting people and always has value in his mind
ליווי עסקי - כל מה שרציתם לדעת
תסכימו בוודאי שהיום יש הרבה ידע
אולי כבר חוויתם אימון או ייעוץ. אתם ודאי מאמינים שאתם טובים, החברה יש לה פוטנציאל.
ליווי עיסקי כשמו כן הוא, להיות מעורב בכל אספקט של העסק בלבטים, בחששות, בעזרה במציאת פתרונות לאתגר מחד ולהיות שם "כותל מערבי" , כתף תומכת או נבחרת מעודדים/ות מפרגנים/ות וההבטחה הזמינות והאחריות והמוכנות לעשות כל שצריך שהעסק יעשה פריצת דרך.