randing is the comprehensive process of identifying your business in a strategic way and then embedding that branding in everything you do. And "everything" means so much more than just designing a fancy logo or splashing a tagline on your business cards.
B Your branding should also be reflected comprehensively across your entire business operations and procedures including your sales process, your company culture, and of course your Mission and Vision statements.  
Really, the hardest part of building your brand isn't so much about where you are going to shout it from the rooftops; the most challenging part is determining how you want people to feel about your business when they hear your name. It's about how you want to be perceived by the world, or at least your target market.
Think about two very famous shoe brands. The name Nike might leave you with a sense of tenacity, hard work, and athletic excellence (just do it!), while the name Converse will likely invoke a more counter-culture feeling. This isn't by accident. Make no mistake, those companies have spent massive amounts of time, effort, and money to successfully instill those messages into their branding.
Now It Is Your Turn
First decide who you want to be as a business and what differentiates you from your competitors. There are a million ways to do this, but it all starts with a little soul searching. Work with your leadership team to identify your strengths and weaknesses.
Every business's journey in discovering their brand identity will be different. But once you do the work to decide who it is you are as a business and how you want your target to perceive you, there are some smart approaches to implementing your brand strategy. Here are the top three:
HAVE A STORY
Your brand story is an informative and often anecdotal narrative that tells the tale of your business from creation to where it stands today. It should include the value your brand brings to customers and invoke connectivity, inspiration, and worthiness. Don't confuse your standard elevator speech with your brand story; the former merely reflects what your business does, while the latter shares with your audience why your business matters.
Think about Apple and how we ALL know the brand story of how Steve Jobs brainstormed the technology giant in his garage. This narrative illustrates genius, innovation, and perhaps the power of one to change the world – and even today is inseparable from the brand.
KEEP IT REAL
Interesting and engaging stories are great, but not at the expense of authenticity. Successful branding is dependent upon genuineness and the appearance of transparency.
In short, don't project something that you are not, because the increasingly savvy public will sniff out the insincerity from a mile away.
Even businesses who find themselves caught in negative publicity (think product recalls, customer service failures, leadership SNAFUs) have opportunities to reinforce their brand authenticity with candor, humility, and a vow to do better.
WALK THE WALK
Branding can be a bit of a double-edge sword for business owners and the companies they run.
If you brand your business in a compassionate and caring light, you should probably rethink that no-returns policy, as it simply runs counter to the brand. Or if your brand is one that reflects innovation and forward-thinking, then it might be time to do away with issuing paper paychecks.
You get the idea. Savvy business leaders recognize the importance of brand alignment within themselves, their leadership team, their HR, and really everything the business touches.
 So as you begin the process of building your business brand or enhancing the one you already have, be sure to look inward, be sincere, and don't be shy to tell your story.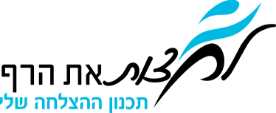 6/22
השנה זו השנה שלי - האומנם ??? שנת 2022 בעיצומה
מה איתך ? כמנהל , בעלי חברה, יתכן וכבר עברת מספר של אימונים וייעוצים.
האם אתה מוכן לקחת את העסק לצעד הבא?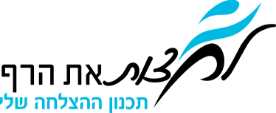 6/22
השנה זו השנה שלי - האומנם ??? שנת 2022 בעיצומה
מה איתך ? כמנהל , בעלי חברה, יתכן וכבר עברת מספר של אימונים וייעוצים.
האם אתה מוכן לקחת את העסק לצעד הבא?